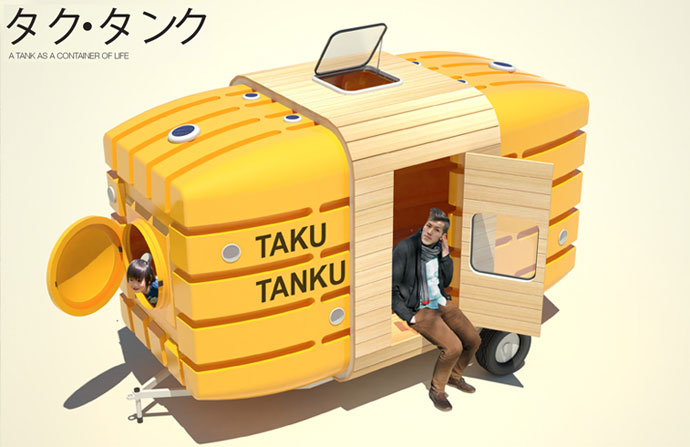 We British have a love/hate relationship with caravans. Even those who hate them, love to hate them. It's not altogether clear why caravans polarize opinion in this way, but their image problem isn't helped by anodyne styling and paint schemes – a design trait that prompted Ray Mears to brand them 'mobile bread bins'.
Spending time in a caravan with only what's essential (by relatively affluent western standards) frees up a lot of clutter, expense and even head space. We've picked six caravans sure to melt the heart of even their most harsh critic.
1. The Gidget
Inspired by the pear drop designs of the 1960s, the Gidget is an Australian-built caravan that brings the concept of a two-berth trailer up to date. Most impressive are the slide out features that allow for a Queen-sized bed and a well-equipped galley.

2. The Pocket House
Caravans look plastic and flimsy because most are – might it help if they looked less like toasters and more like a log cabin? Designer builder Aaron Maret describes his tiny house built form recliamed materials as a playful experiment in alternative construction and living.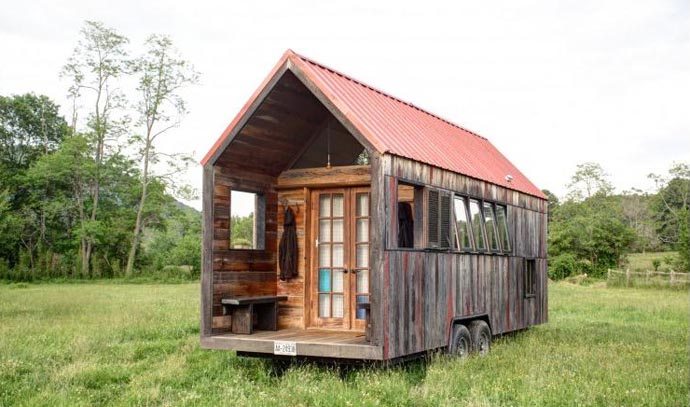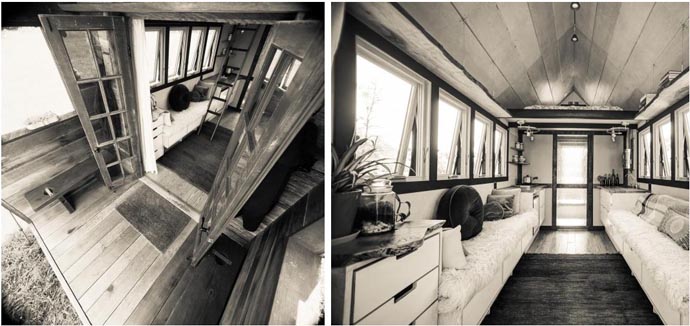 3. Taku Tanku
Tanku Tanku is an eco-friendly design built with off-the-shelf and upcycled materials. The superstructure comprises two 3,000-litre plastic water tanks connected by a ring of wood that frames the entrance. The TAKU-TANKU home joins an ever-growing group of bicycle caravans that are lightweight enough to be towed by a bicycle. Visit the TAKU-TANKU website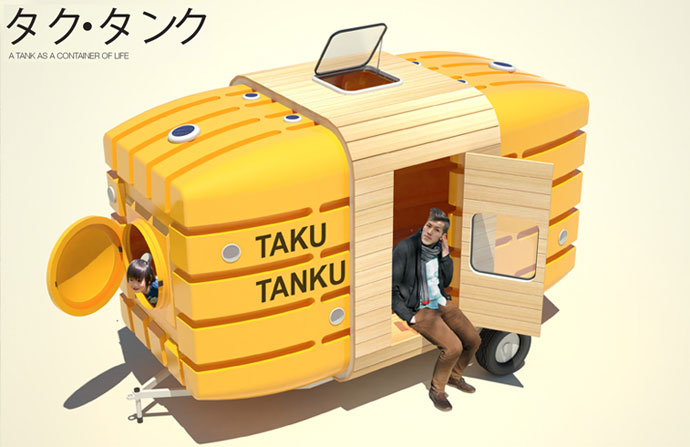 4. The QTvan
The QTvan is our own attempt at redefining the caravan; lightweight enough to be towed by bicycle or mobility scooter.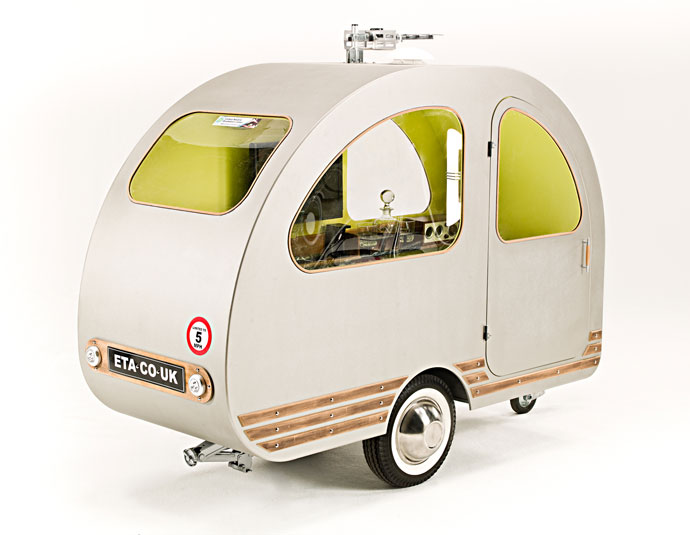 5. The world's smallest car and caravan combo

The tiny car doing the towing is a tiny Honda N-Truck and the diminutive caravan is the N-Camp.
The N-Truck is a 'Kei car'; a vehicle restricted in size, engine displacement and power in order to bypass tax and insurance regulations and, in certain areas, a requirement that parking is available for a vehicle before it is bought.
6. Mogo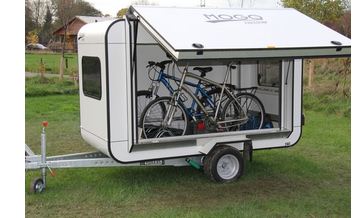 The Mogo is an ultra-light caravan that sleeps two and yet is small enough to squeeze into a single garage. Its really clever trick, however, is the way it doubles up as a cargo trailer for bikes, surfboards or kayaks.
Aimed at 'active glamping', the tiny caravan promises a good night's sleep after a day of sporting activities using your own gear.
The £7,000 Mogo weighs only 350 kg, boasts a payload of 400 kg and is available in any colour.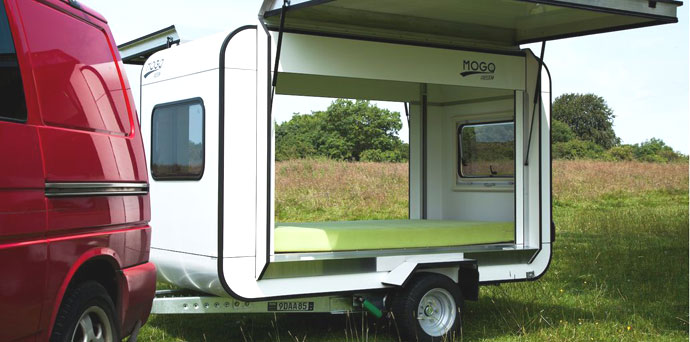 ---
ETA breakdown cover
As well as being 100% carbon neutral, breakdown cover from the ETA offers an unparalleled level of service.
We handpick only the best local mechanics and garages around Britain to send out if you break down. We believe this way of working is efficient, environmentally friendly and helps supports local communities and economies, too.
For driving trips to the rest of Europe, we also offer comprehensive breakdown cover on a short-term, pay-as-you-go basis. It provides roadside assistance, recovery, onward travel and overnight accommodation at a surprisingly affordable cost. Find out more or get an instant quote below.