Most bicycles have their frame number stamped into the metal under the bottom bracket. If it's a carbon frame, the number will be etched into the surface or displayed on on a sticker.
Occasionally, the frame number will be on the inside of the chain stay or on the down tube or top tube. See the diagram below if you need to identify these areas of the bicycle. Please note: 6-digit numbers starting in BS or EN are NOT the frame number.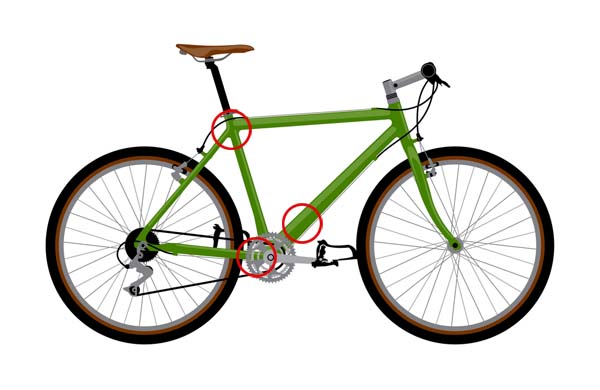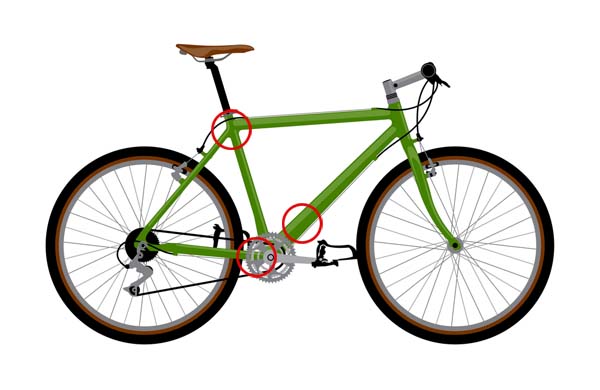 Some older bikes do not have frame numbers so you will need to fit your cycle with a frame identity tag. If your bike does not have a frame number please call us on 0333 000 1234 or email customercare@eta.co.uk and we will be happy to assist you.
Still have a question that needs answering? Check our cycle insurance FAQs.