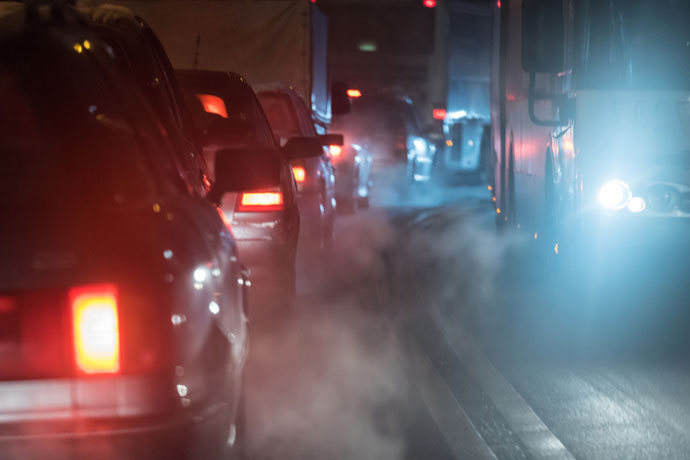 Governments should set ever-stricter emissions limits for lorries and cars, and increase taxes on petrol and diesel so that the internal combustion engine is phased out, according to a 10-year German-led project to find practical ways of reducing greenhouse gas emissions.
The Renewbility project concluded that a combination of greater efficiency and renewable energy can see an almost total decarbonisation of transport. The researchers concluded that, unless there is a large move towards electric vehicles, attempts to decarbonise transport would have a detrimental effect on the economy. The best solution, they found, would be to eventually have only electric vehicles on roads, leaving electricity-based fuels (like 'power to liquid') solely for means of transport like aviation and maritime transport where they say there are no realistic alternatives.
Power to liquid technology transforms water and CO2 to high-purity synthetic fuels with the aid of renewable electricity. So-called PtL fuels – also known as e-fuels – are recognised as an environmentally friendly, resource-saving alternative to conventional petrol, diesel, kerosene.
Hand-in-hand with this change of technology will be a move away from car ownership towards networked public service vehicles that can be hailed like a cab.
Another option would be for us to take a more open-minded to personal transport. The Pedalist combines elements of the car and bicycle to create sustainable transport for the world's mega cities.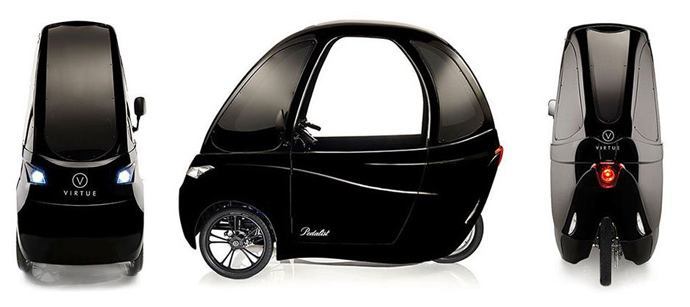 Beyond the purchase price, insurance premiums, repairs and fuel bills, congestion and parking hassles can make for a soul destroying experience that's never mentioned in glossy car advertisements. Unfortunately, public transport is imperfect too. Buses can't get you door to door and when powered by diesel contribute towards dangerous levels of pollution.
According to European environmental transport lobby group Transport & Environment, air pollution kills 400,000 people annually in Europe. Research by King's College London found nitrogen dioxide levels on Oxford Street were worse than anywhere else on Earth – higher than Beijing and Dhaka. Dr David Carslaw, from the Environmental Research Group at Kings, has been quoted in relation to air pollution levels on Oxford Street: 'To my knowledge this [level] is the highest in the world in terms of both hourly and annual mean. NO2 concentrations [in Oxford Street] are as high as they have ever been in the long history of air pollution.'
The answer, according to San Diego based company Virtue is a lightweight two-seater vehicle that combines elements of a car, cargo trike and velomobile to create personal transport that is safe for both planet and people.
In terms of carrying capacity and weather protection, the Pedalist outperforms most bicycles. A 750 W electric motor and 48-volt lithium-ion battery provide a range of 50 miles at 20 mph. Pedalling adds to that distance considerably. An 8-speed gear hub and disc brakes serving three magnesium wheels mean this trike is both fast and stable. Those afflicted by range anxiety will be reassured by the fact that the cargo space can accommodate 10 batteries, which would boost range to a car-rivalling 500 miles.
There is very little to stop the world's mega cities introducing the Pedalist today. The effect of shutting off urban centres during extended rush hours to all motorised vehicles other than lightweight pedal-assist designs like the Pedalist would be transformative.
Cycle insurance
On the face of it, one cycle insurance policy is much like another, but the devil is the detail. How much excess you will be charged is just one of the things that varies wildly between providers. Another is so called 'new-for-old' replacement – many insurers use this term, but if your bicycle is more than a few years old, they devalue it severely. This means you are left out of pocket when you come to replace it.
ETA cycle insurance has a low standard excess of 5% (minimum £25) and offers a new-for-old for life – how ever old the bike, if it's stolen you get enough to buy a new model.
For over 26 years we have been providing straightforward, affordable bicycle insurance. Whether you use your bike to commute, shop, race or amble in the park, ETA Cycle Insurance has you covered. We never devalues bikes no matter their age, allow you to buy your replacement bike wherever you like, replace stolen quick release components and we handle claims in-house. Can your insurance provider say the same?
Furthermore, every cycle insurance policy you buy helps support the work of the ETA Trust, our charity campaigning for a cleaner, safer transport future.