Comprehensive Breakdown
Cover for your fleet of vehicles
Our policy covers cars, vans and motorcycles
Start your quote
Ethical business breakdown cover from the ETA
Fully-comprehensive cover – no fuss
Average response time 39 minutes
4/5 vehicles fixed at the roadside
Over 5,000 recovery trucks on call 24/7
Keys, trailers and misfuelling covered
25 years breakdown expertise
Find out more about what's covered in our Fleet Breakdown Cover
Why choose us?
Rely on a company with 25 years' experience providing breakdown services. We know that hassle-free business breakdown cover is essential to keep your fleet moving and your business growing. It's why we offer one simple, comprehensive policy for every one of your vehicles, no matter who's behind the wheel.
Choose flexibility with ETA Fleet Breakdown Cover. As your fleet grows, or your circumstances change, amending your policy is as easy as a quick phone call.
Benefit from 100% carbon-neutral cover that supports local businesses, sales of which fund our charitable work.
What's covered?
Roadside Assistance
National Recovery
Home/Office Rescue
Replacement Vehicle Hire
Overnight Accommodation
Cover in Europe
Trailer Recovery
Misfuelling
Find out more about what we cover.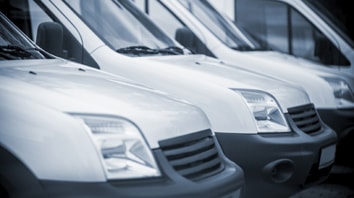 You should know
We do not cover couriers, delivery companies, taxis or private hire vehicles
Vehicles over 20 years old are not covered outside of Britain
We cannot recover vehicles over 3.5 tonnes or longer than 5.19 metres
For full terms and conditions please read our policy wording.
Get a quote in a matter of seconds
Our breakdown cover brings you peace of mind wherever you are