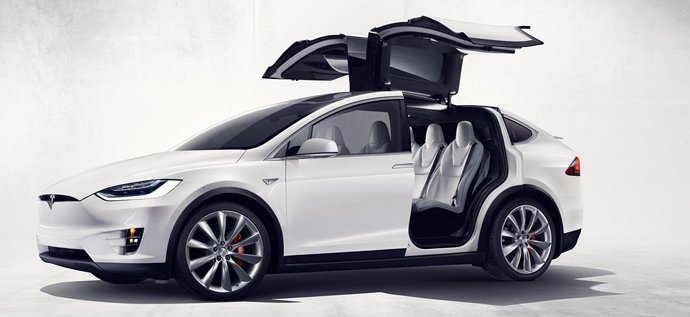 Earlier this month we were lucky enough to experience the Tesla Model X – one of the most technologically advanced electric cars in the world today. Fresh off the boat and the first of its kind to arrive here from America, the Model x  is like nothing else on the market today.
Everything about the design, from it's distinctive double-hinged, gull-wing doors to the giant touchscreen that replaces a traditional instrument panel looks like a taste of the future; it feels like the car that Tony Stark would drive. But this is no fanciful concept car – the Model X goes on sale in months.
It's easy to dismiss a £65,000 car as exotic runabouts for the wealthy, but the performance of the Model X heralds a dramatic change to the cars many of us will be driving over the next few years. Range anxiety? It can manage over 300 miles before it needs a full re-charge, which takes as little as 45 minutes. Need to carry additional passengers? It has seven full-sized seats? It can even drive itself in its autopilot mode.
Occupant safety is vastly superior to any other SUV on the market. The floor-mounted battery lowers the centre of gravity so that the risk of rollover is almost non-existent. Furthermore, the battery structure strengthens the car significantly against side impacts. And the space under the bonnet, which would normally contain an internal combustion engine, becomes a giant crumple zone.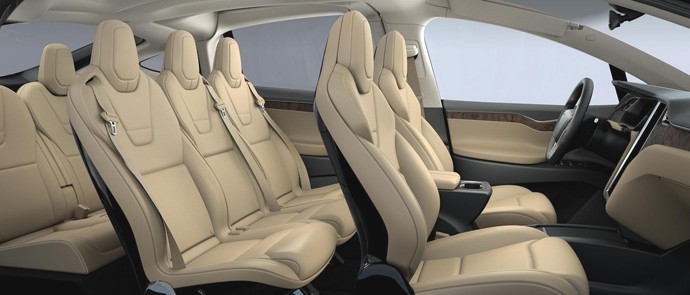 The doors are double hinged, so if you find yourself boxed in by other vehicles in a car park, they can swing up and outwards with only a few inches to spare. Once open, they allow easy access to second and third row seats from any parking space. Parents can load and buckle in children without ducking.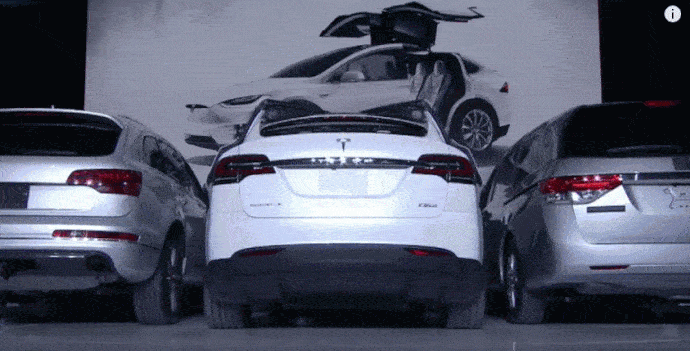 Elon Musk is shrewd. He is establishing the Tesla brand by targetting those that can afford to live with the lower-than-average re-sale values that affect today's electric cars. In return for their money, early adopters are rewarded with vehicles that are cleaner, faster and safer for their occupants than any petrol or diesel-powered production car. The next Tesla to be launched, the Model 3, is expected to go on sale for around £30,000.
ETA breakdown cover
Established over 25 years ago, and with over 5,000 recovery trucks on call 24/7, we have a proven track record of providing efficient, reliable breakdown cover. We have been voted Britain's most ethical insurance company by the Good Shopping Guide.
We handpick only the best local mechanics and garages around Britain to send out if you break down. We believe this way of working is efficient, environmentally friendly and helps supports local communities and economies, too.
On top of this, we offset the carbon emissions of the recovery trucks that go out to assist you, reducing the impact your breakdown has on our environment. Every breakdown policy you buy helps fund the work of our charity, the ETA Trust, which campaigns for a safer, cleaner transport future.