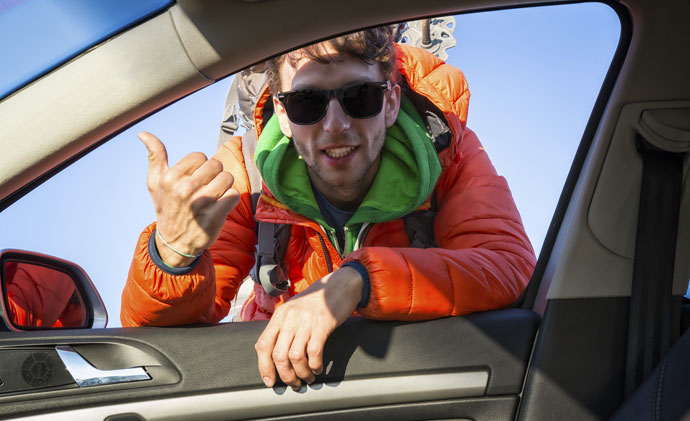 National Liftshare Week is a time for celebrating and promoting the idea of car sharing to cut carbon emissions, reduce traffic congestion and increase social cohesion.
Recently popularised by James Corden and a host of tuneful celebrities, car pooling, ride sharing or lift sharing is a simple concept: get people together who make the same trips, and, where possible, allow them to bundle into one car.
The logistics differ from scheme to scheme, with some drivers forming groups and taking turns to drive, while others accept contributions towards petrol costs.
But with an estimated 38 million empty car seats on Britain's roads each rush hour, there are significant savings to be made in petrol costs alone – up to £2,000 per year in some cases. Factor in the reduced traffic, increased parking and cleaner air, and car sharing becomes a concept that's difficult to criticise.
Liftshare are the largest of several schemes promoting car sharing on a national level. They provide an online service that allows drivers and passengers to connect and arrange shared journeys with suitable travellers. To celebrate Liftshare Week 2016, they are offering members the chance to win £250 by connecting with another member. You can find out more about the competition here. Similar schemes include Bla Bla Car and GoCarHire.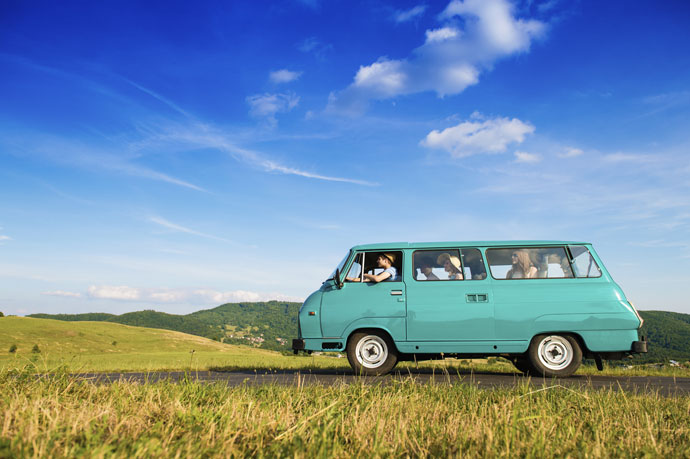 Despite the benefits, some drivers will find the idea of sharing a car with a stranger unappealing. Solitude, music, personal space and close-to-hand comforts can make a morning commute all the more bearable, while hitchhiking, once widely acceptable, is now almost unheard of. Advocates of lift sharing, however, will posit the idea that a shared car journey is in fact much safer than going alone, particularly when travelling long distances through the night. Using an online carpooling scheme like Liftshare increases security through user verification and review systems, and even allows members to specify the gender and age of their ideal car sharing companion.
According to the University of California's Transportation Sustainability Research Center, global membership of car sharing schemes almost doubled between 2012 and 2014, and continues to grow. Some American cities have even begun 'slugging': a form of ad-hoc ride-sharing not dissimilar to hitchhiking, which came about in response to the introduction of high-occupancy vehicle lanes as a means of relieving traffic during rush hour.
The concept of car sharing also works just as well for bicycles – making a green idea even greener. It could involve a workplace buying a fleet of bikes for their staff to use as they like, or larger scale, public bike-borrowing initiatives such as the London Boris bikes or Brompton Bike Hire, which is now operating at over forty locations across Britain.
Car sharing tips
If you are interested car sharing with your friends, neighbours or work colleagues, or if you plan on signing up to a car sharing scheme online, here are a few tips to get you started:
Draw up a list of your current or intended journeys, and you'll be able to see how your schedule could fit in with someone else's.
Be sociable. Use car sharing as an opportunity to spend time with another person, whether you're acquainted or not.
Be honest. Staying two hours later at work just to car share might work well if you're behind on a project, but if a sharing schedule isn't working for you, don't force it. Sign up with a national network to maximise your chances of finding a suitable car sharing companion
Be safe. Let family or friends know about your journey, meet in a public place and avoid exchanging home addresses with anyone where possible.
Household breakdown cover
Whether you're a driver or a passenger, breaking down is an ever-present inconvenience. Personal breakdown cover is an excellent way of safeguarding yourself against the difficulties involved, as it covers you as a driver or passenger in any vehicle, at any time.
The ETA provides fully comprehensive personal breakdown cover for up to five people living in the same household for only £10.83 per month. Between five of you, that's only £2.17 each. Find out more about our market leading personal breakdown cover and get an instant quote here.