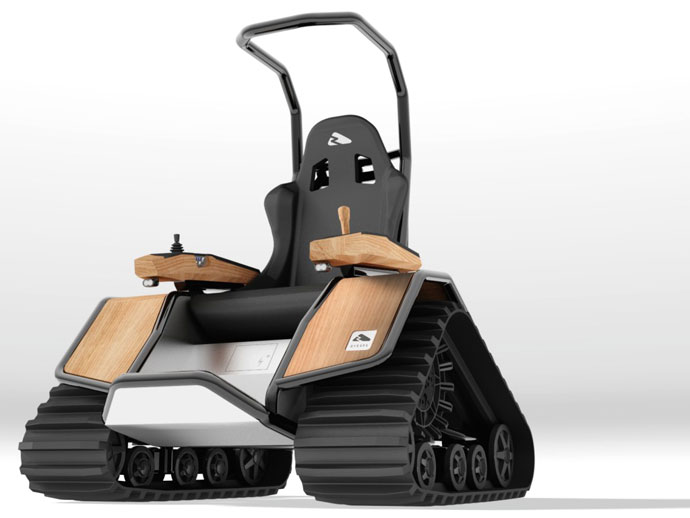 Mobility scooters are getting bigger. We buy up to 80,000 a year in Britain alone and the models themselves are becoming larger, better equipped and more sociable. The latest designs even offer the option of two seats.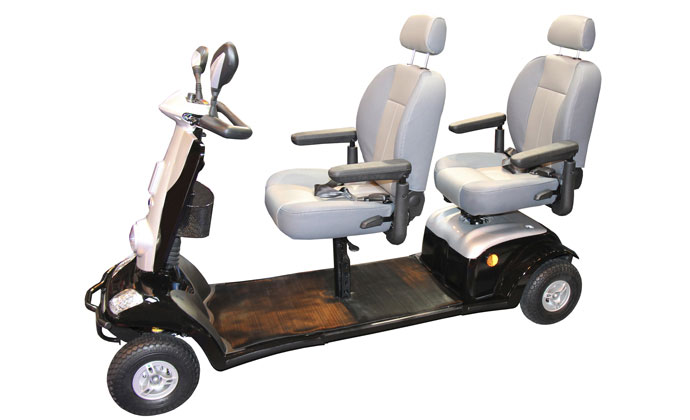 Tandem mobility scooters are no different from a conventional driver-only model, other than their stretched chassis and additional seat.
There are two categories of mobility scooter. Class 2 mobility scooters can't be used on the road (except where there isn't a pavement) and have a maximum speed of 4 mph. This type of mobility scooter does not need to be registered. Class 3 mobility scooters can be used on the road, and have a maximum speed of 4 mph off the road, and 8 mph on the road.
A report commissioned by the Department for Transport found that many suppliers of mobility scooters fail to inform their customers of the legal requirement to register these larger class 3 scooters with the DVLA. To register a class 3 mobility scooter, complete form V55/4 for new vehicles, or V55/5 for used vehicles.
Insurance for mobility scooters
Fully comprehensive mobility scooter insurance from the ETA offers peace of mind and represents excellent value for money.
The policy includes everything you need to keep you moving should your mobility scooter be stolen, vandalised or damaged accidentally. At no extra cost, you also benefit from breakdown cover to take you home if your mobility scooter suffers a flat battery, mechanical fault or puncture.
For added reassurance, every policy includes £5 m third party cover to protect you against claims for injury or damage caused while using your mobility scooter or powered chair. And should you be unfortunate enough to crash your scooter, our insurance policy includes personal accident cover up to £20,000.