If you dream of owning a classic VW camper, but fear the nightmare of high retail prices and frequent repair costs, how about a Dub Box – a small fibreglass caravan with the same vintage looks as the iconic Volkswagen.
The smallest version of this pretty caravan, and arguably the best suited to narrow British streets, is called Dinky Dub. It shares the retro styling of its bigger brother, but a basic floor plan and modular interior design keeps the entry-level price at £11,750.
Dub Box was the brainchild of Herefordshire couple, Matt and Becky Clay, who wanted a comfortable way of taking their three children and the family dog on camping trips. They set out for the Dub Box to encapsulate the chic styling of classic campers and provide an alternative to the traditional white caravan.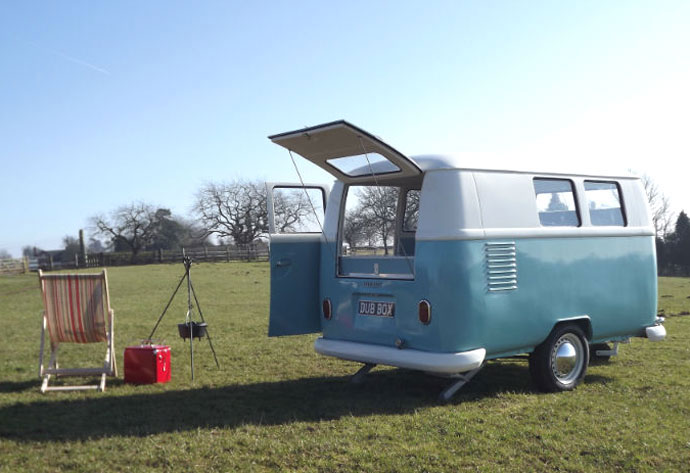 See the dub box website for more details.
The Dub Box is not the only such re-boot of a design classic. The Ecocapsule is the spiritual successor of the Airstream trailer – a streamlined pod that takes off-grid living to new heights of luxury.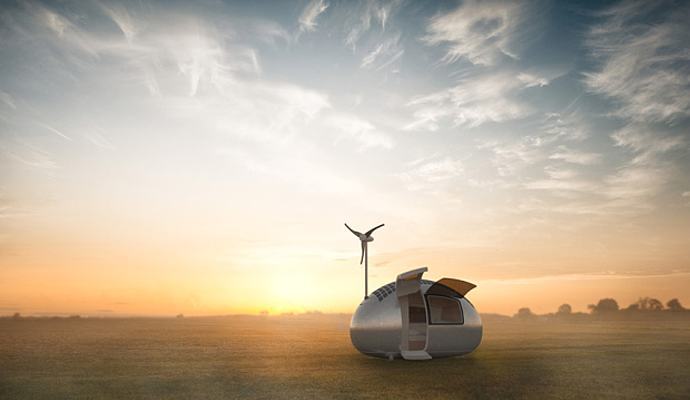 The pods allow two people to live self-sufficiently for up to two years at a time. Powered by solar panels and a wind turbine, the egg-shaped dwellings capture, filter and store rainwater. The interior design squeezes a tiny kitchenette, loo and shower within a 4.45 m × 2.25 m footprint. 50 Ecocapsules are on sale now with a further batch available for general sale in 2017.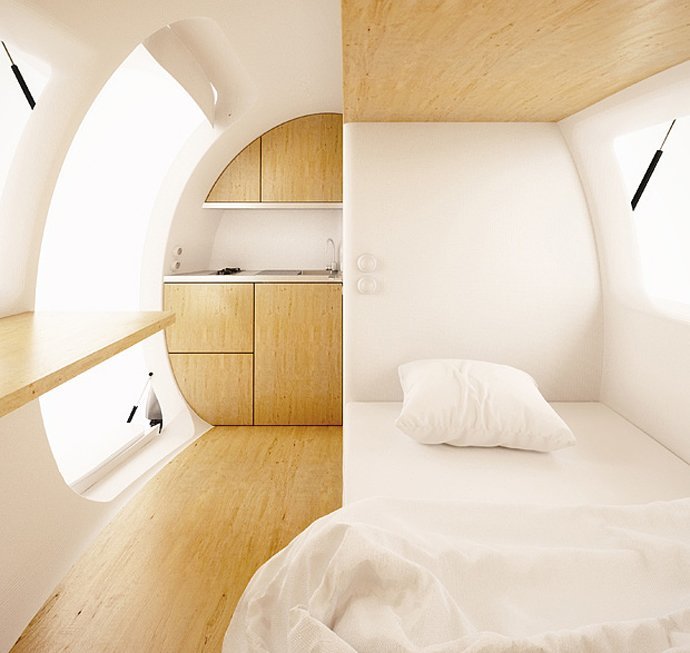 The irony is that while the Ecocapsule exists to promote living off the grid, few will have the means to buy one without turning to the banking system. The purchase price is expected to drop as production increases, but the first generation Ecocapsule is priced at 95,000 euros.
 ETA travel insurance
ETA has been named to provide the most ethical insurance in Britain. Our travel insurance offers generous cover for medical expenses, baggage, lost passports, personal accident and delayed or cancelled journey. Choose from Britain, European or world cover.
Low excess of £50
Ethical Consumer Best Buy
100% carbon neutral
Every policy sold helps fund campaigning for sustainable transport by the ETA Trust
Emergency centre based in Britain and on call 24/7