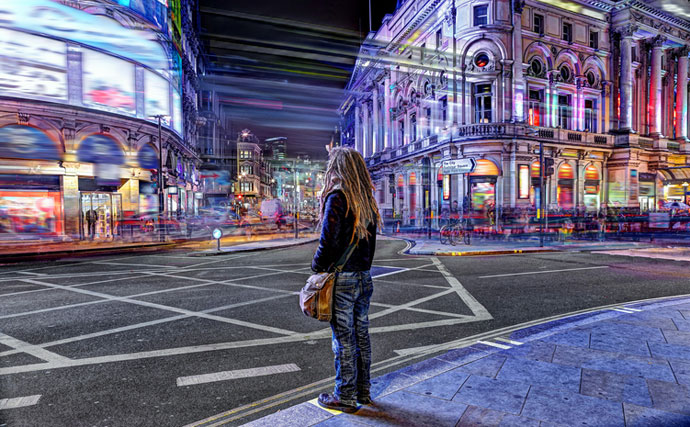 We were asked this week to share our views on the changing face of transport in London. Here's what we said.
One of Transport for London's environmental goals is to decrease the emissions to the air from traffic. What do you see is being currently done to improve London's transportation system from a sustainable perspective and in relation to this goal?
This goal has been prompted by the city's appalling air quality in some areas. It's a problem that blights many European cities. Research by King's College recently found nitrogen dioxide levels on London's Oxford Street to be the worst on Earth – a shocking revelation that is prompting new restrictions on the type of vehicles permitted to enter London.
Dr David Carslaw, Environmental Research Group, was quoted in relation to air pollution levels on Oxford Street: 'To my knowledge this [level] is the highest in the world in terms of both hourly and annual mean. NO2 concentrations [in Oxford Street] are as high as they have ever been in the long history of air pollution.'
When it comes to capital city car-free initiatives, London is lagging. Oxford Street is due to be pedestrianised by 2020 and Sadiq Khan is said to be supportive of car free days, but action to ban traffic is long overdue; Diesels emit the bulk of emissions that endanger health, causing asthma, chronic bronchitis, heart disease and cancer, and such vehicles will from 2020 have to meet the strict Euro 6 emissions rating if they are to escape a proposed £12.50 daily 24-hour toll on top of the congestion charge.
Most diesel cars have yet to meet Euro 6. Petrol cars that are not Euro 4 (pre-2006) will also face the charge. HGVs that do not comply with Euro VI will face a daily charge of £100 in addition to the existing Low Emission Zone (LEZ) and Congestion Charge (CC) – a total cost of over £300 per day. On top of this, London is spending hundreds of millions of pounds on cycling infrastructure. A change to cleaner vehicles cannot come soon enough – the results will be of benefit to our lungs, buildings and the wider environment; the greenhouse gas effect of nitrous oxide is hundreds of times greater than carbon dioxide.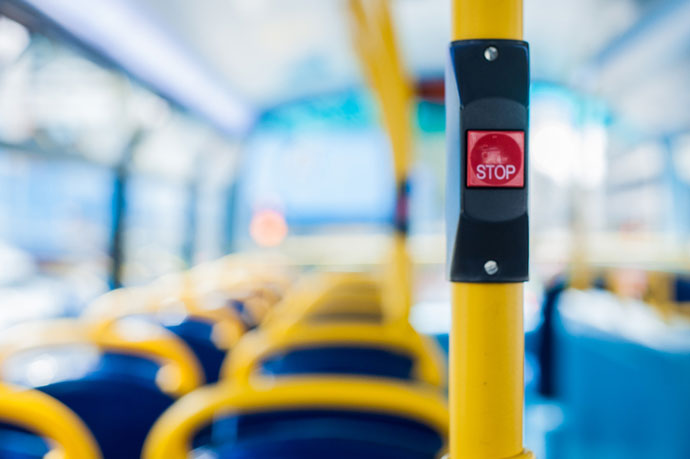 In your opinion, how should London's transport system (especially public transport) be improved to create a more sustainable environment?
Second guessing the best sustainable form of transport by using regulations or financial encouragement to do good is inefficient because it encourages travel which in itself is less sustainable than no movement at all. Therefore, government policy should focus on penalising polluters. The most effective way of doing this is to introduce a road user charge based on the pollution caused by a vehicle per mile. This charge would vary of time and space but more importantly it would be dynamic. As air quality deteriorates in specific locations or at specific times the road user charge increases in relation to the damage that vehicle causes. It is entirely possible that at some times in some places certain vehicles could not afford to move.
Mobile apps and other means of communication would develop to warn people of possible high cost of movement by polluting vehicles and alternatives would be sought in both the short and longer term.
How has London/Britain's transportation system developed throughout history? How much of this is due to environmentalism?
Britain's transport system has developed with one aim in mind – moving people and goods in the cheapest way possible given the current technology. The national canal, highway, rail and air infrastructure was developed with commercial profit in mind; no profit, no development. Considering local or global environmental concerns has been a relatively recent activity: Initially road safety in the nineteenth century, then abandoned until the 1930s;  local air pollution in the 1970s (lead in petrol) and global pollution in the fuel escalator.
Do you think London's infrastructure and transportation system stands out when it comes to sustainability and environment compared to other countries? In that case, in what ways?
Compared to other world cities, London does not stand out except in two degrees – it is the least dense of any world city – and is far greener; also, it has a congestion charge – although only for a small area. However, its pollution record is weak for a first world city – especially NO2.
| | | |
| --- | --- | --- |
| City | PM10s | NO2 |
| New York | 23 | 1.12 |
| Moskva | 27 | 1.04 |
| Sao Paulo | 32 | 1.12 |
| Lagos | 80 | 1.13 |
| Tokyo | 43 | 1.18 |
| London | 24 | 1.31 |
| Cairo | 178 | 1.20 |
| Delhi | 143 | 1.25 |
| Shanghai | 87 | 1.33 |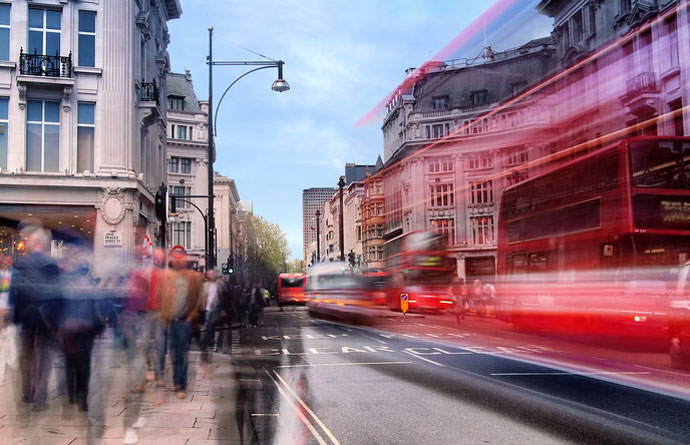 How do the geographical and structural conditions of London affect the possibilities to form a sustainable society?
The advantages that London has over other cites is:
It is flat
It is has no stark physical limitations
The geology is relatively easy for tunnelling
It consists of historic villages and towns that still have strong identities.
With few limitations, if the transport network was developed around those centres – in conjunction with a road user charge (reflecting track, congestion and pollution costs) then London could be as sustainable as its population wished.
What is your interpretation of the mindset of Londoners in relation to sustainable development?
Most Londoners either to not care or do not think they can make a difference – or both.  This statement can be made because the high levels of pollution are tolerated by its inhabitants.  I would not live there – although I would visit from time to time.
The government estimates nitrogen dioxide pollution kills over 20,000 people in Britain each year, while particulates cause another 29,000 premature deaths. The lives of many millions of people would be vastly improved if we tackled this pollution, as well as other types of road danger, head on – just as the entire planet would benefit from a switch to sustainable development. Unfortunately, life-changing improvements in these areas are often reported by our media as draconian and unwelcome intervention in our lives. Collusion of this kind by those who wish to preserve the status quo helps to suppress political will for change. One example, has been the reporting of improvements to cycling infrastructure in London. One senior politician described the works as having done more damage to London's roads than the Blitz. This is the backdrop that helps form Londoners' mind set.
Have you seen a positive or negative development within the environment in connection to transport in London over the last 30 years? In what ways?
Over the last thirty years London's transport system has deteriorated: pollution is worse, congestion is worse, the visual experience is worse (although in some areas there has been improvement). The reason for this decide is that the people of London are not prepared to pay the full costs of moving around the county.
Some key indicators for civilisation
Quality of life when travelling by express train. While it could be conceived that during a short journey on a metro one could stand, the idea that it should be tolerable that people stand on a journey of twenty miles is simply not civilised. Therefore, a simple standard for rail travel should be that all tickets for express trains (those that miss out stations) should allocate a seat and no-one should stand. The price of tickets would shoot up but quickly the number of trains would followed suit. Transporting humans should require higher standards than those used for cattle.
The journey from home to school should be in 20 mph zones or where, exceptionally, that cannot be achieved – roads must be crossable with pedestrian priority.
No main road should pass through a London town centre. No street should be usable as a rat-run. Car usage in the rush hours would plummet and bus numbers rapidly increase.
When traffic-induced pollution exceeds maximum acceptable levels no polluting vehicle should be able to move because of the high road user charge.
Ethical insurance
The ETA has been voted the most ethical insurance company in Britain for the second year running by the Good Shopping Guide.
Beating household-name insurance companies such as John Lewis and the Co-op, the ETA earned an ethical company index score of 89.
The ETA was established in 1990 as an ethical provider of green, reliable travel services. Twenty six years on, we continue to offer cycle insurance, travel insurance and breakdown cover while putting concern for the environment at the heart of all we do.