The Abus NutFix is a brave attempt at security for bicycle components. As bike locks have become sturdier, thieves have move their attention towards seats, wheels, shifters – pretty much anything they can pull, twist or wrench from your bicycle without too much trouble. The Abus NutFix is a nut over which is fitted a cap that can only be removed when the bicycle is on its side.
It's an elegant and simple deterrent against the opportunist thief. The downside is that while there may be little honour amongst thieves, we imagine there is more than a little sharing of tips – news of how to operate the Abus Nutfix system will soon spread. It's the reason that ETA cycle insurance covers all bicycle components against theft – irrespective of whether they are secured or quick release.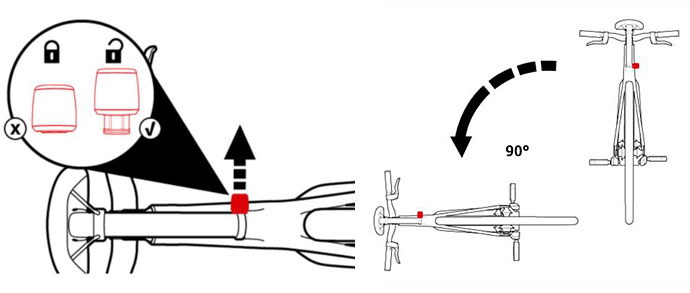 Win the Abus Nutfix
To be one of the first cyclists in Britain to get hold of a set of Nutfix caps, enter our free draw. Just leave us a comment at the bottom of this page and we'll pick a winner next week.
The changing face of bicycle crime
Quick release wheels have become standard issue on bicycles; great news when you need to change an inner tube at the roadside  – not so good if you become a victim of bicycle cannibals.
As locks have become stronger, components have become the target for a new breed of criminal. And it's pretty much the perfect crime; bicycle components are easy to steal, usually impossible to trace and a breeze to sell on. Having parts stolen by bicycle cannibals is at best an inconvenience, but it's also demoralising. Unless they are covered by insurance, it can be enough to put an occasional rider off cycling for good.
 Invest as much as you can afford in your lock and learn to use it properly  – insurers specify that it needs to secure the bike frame for good reason. Don't worry too much about getting the lock around the wheels or other bike parts as a good insurance policy will cover them against theft whether they are locked or not.
Bike thieves might have the equipment to cut through padlocks and silently remove shed door hinges, but they don't like to feel they have an audience. Motion-activated security lights are cheap to buy, easy to install and thieves don't like them at all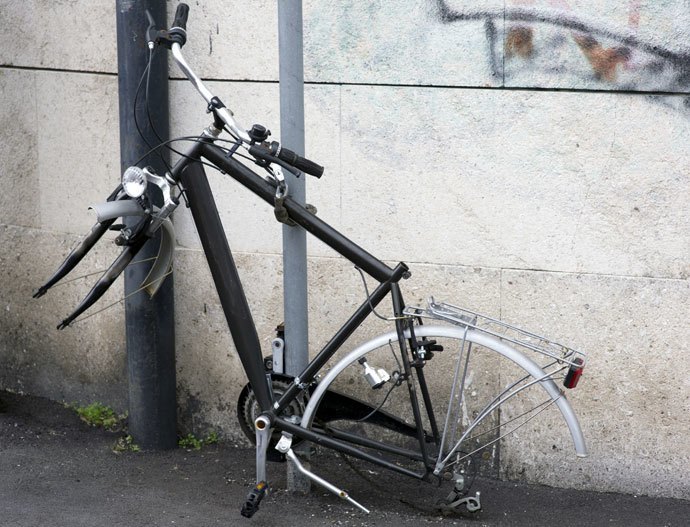 Cycle insurance from the ETA
ETA cycle insurance covers against the theft of quick release parts as standard and does not require that they be secured. As long as the frame of the bike is secured with an approved lock, then all parts are covered.
For over 26 years the ETA has been providing straightforward, affordable bicycle insurance.
Many cycle insurers offer very limited cover, charging extra for features we believe should come as standard – such as third party cover, personal accident or extension of your cover to family and friends. ETA Cycle Insurance provides one fully-comprehensive package for total peace of mind, whatever your cycling needs.
Every cycle insurance policy you buy helps support the work of the ETA Trust, our charity campaigning for a cleaner, safer transport future.