Now the sun has finally made an appearance, here's our guide to the weird and wonderful tents pitched for summer 2018.
Little beats sleeping under canvas, but conventional tents have a few drawbacks. Once the air temperature drops, tents cool very quickly inside and, conversely, in direct sunlight they can become like saunas. On a crowded campsite, the complete lack of sound insulation can be wearing. Derek O'Sullivan's solution is the Thermo Tent – a multi-layer that offers maximum sound and temperature insulation and minimum condensation.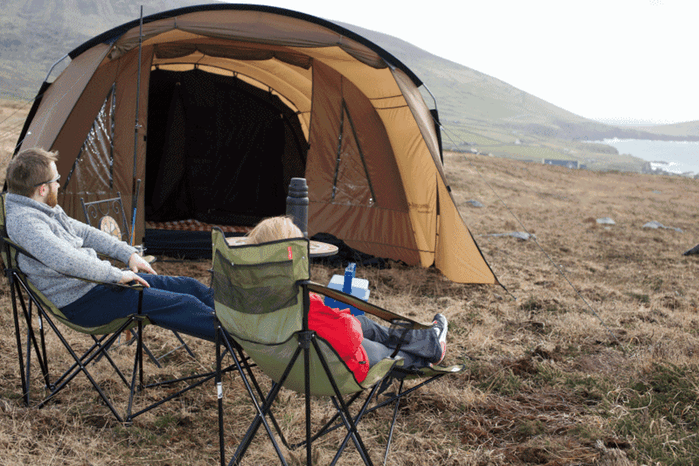 The Tentsile goes further still in its attempt to insulate from its surrounding by combining the versatility of a hammock with the comfort and security of a multi-person tent. Having the tent suspended between trees means your night's sleep is unlikely to be disturbed by uneven or soggy ground. Ideal for tree house lovers of every age.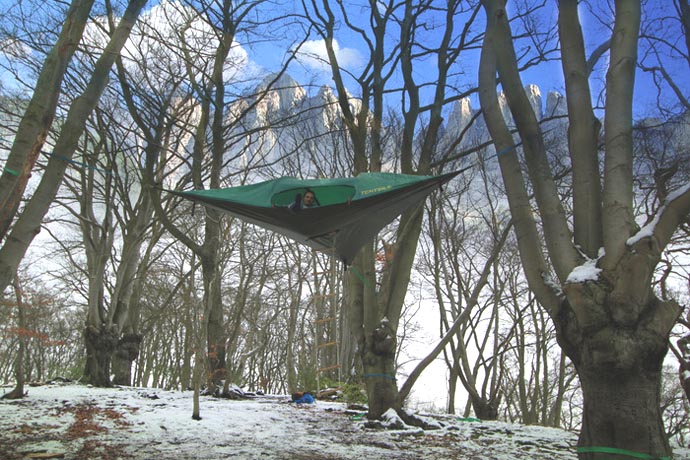 City dwellers are not forgotten in this list of weird and wonderful tents. With the average value of London property a staggering £859 per square foot, what better of expanding your home, making your neighbours envious and reducing your emissions than erecting a Porsche 911-shaped tent in your street?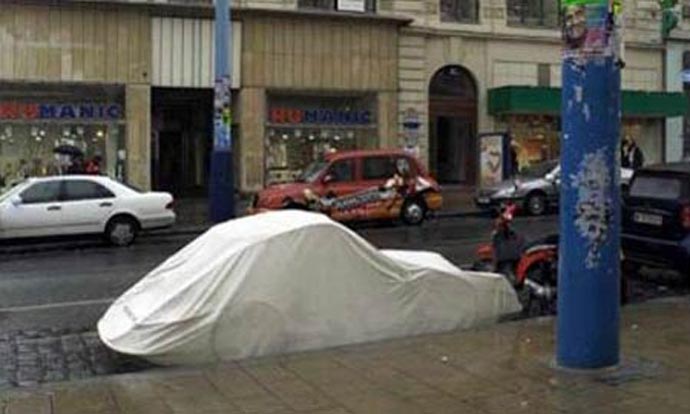 The tents are smaller, but far better value than a loft conversion for those needing additional space. With a footprint of 80 square feet, the car-shaped tent represents over £60,000 of London space – almost as much as a real Porsche 911, but far more cheap and environmentally friendly to run.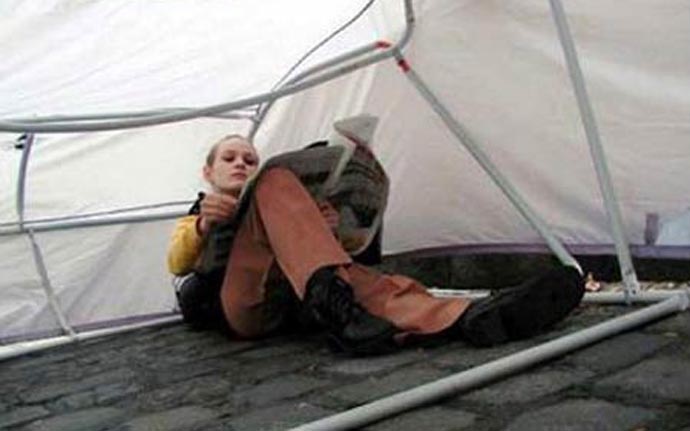 Another transport-related tent comes in the shape of the Bikamper – a design that uses your bicycle's road front wheel in place of tent poles. Both tent and fly pack down to a small, space saving size. It all packs down into a stuff bag that straps to the handlebars. The tent offers a floor space of 200 x 90 cm and weighs 1.63 kg.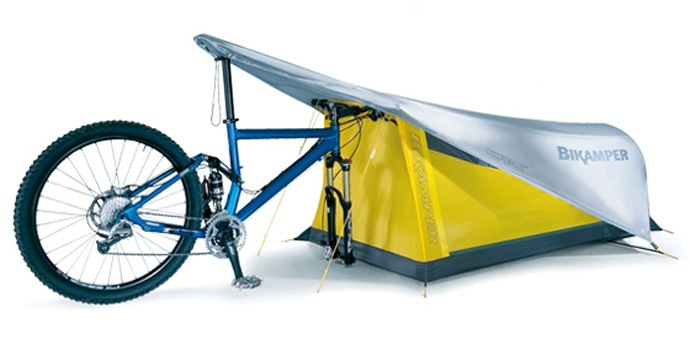 The VW camper tent is a 1:1 scale recreation of a 1965 T1 kombi van. The pop-up van sleeps up to four people in two separate rooms .

Tentipi tents offer a communal camping experience for up to ten adults at a time. Despite their size, the tents can be erected quickly and are available with a host of accessories including a traditional wood burning stove.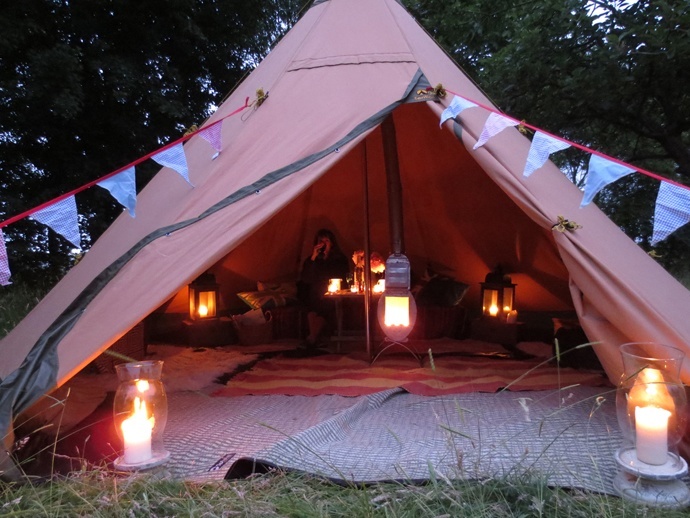 The Doughnut tent is a concept design that stores flat before expanding into a variety of shapes like a slinky toy.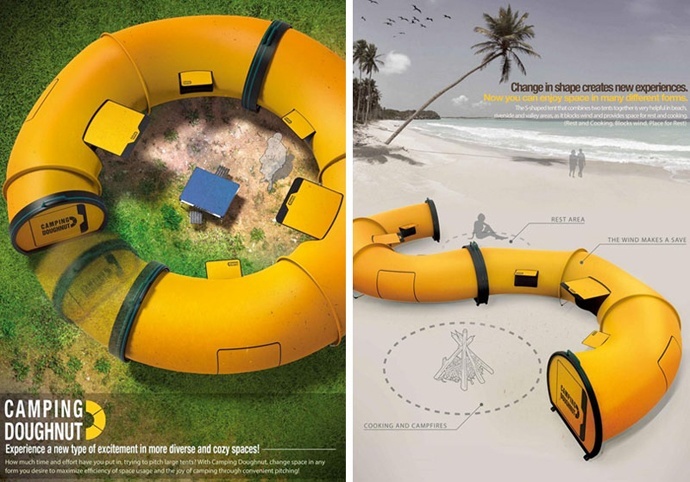 The day-to-day challenges facing the camping cyclist include carrying the lightest possible equipment and finding level ground on which to pitch the tent, but a new design of pop-up tent designed to be towed behind a bicycle doubles up as a capacious 180-litre trailer and jacks ensure a comfortable night's sleep on uneven ground.  The trailer is adjustable for bikes with wheel sizes from 20" to 29".
This new design of poncho/tent hybrid may look eccentric, but it is aimed at the many walkers and cycle campers who need waterproof clothing and a tent, but have to keep to a minimum the weight and volume of equipment they carry. Hikers and cyclists already have a choice of tents that use a bicycle as their means of support, lightweight pop-up designs and waterproof sleeping bags, but the poncho is the first tent that can be worn as an item of clothing.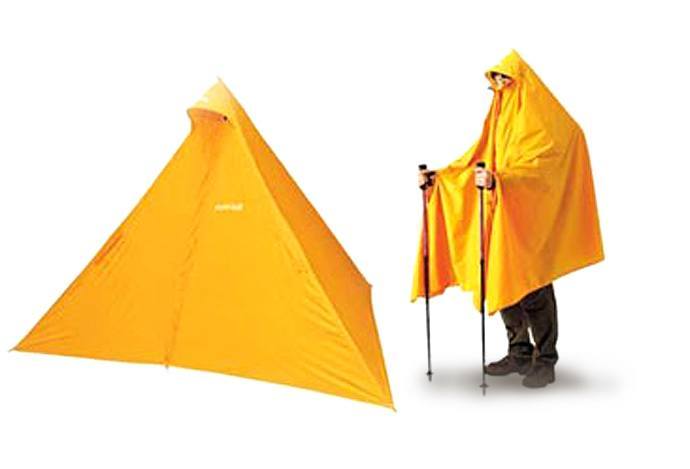 Roomoon is a spherical tent made from a a stainless steel frame and durable handmade canvas cover. The 1.8 metre-wide cocoon boasts its own solid wood floor, which doubles up as a storage box when the tent is broken down.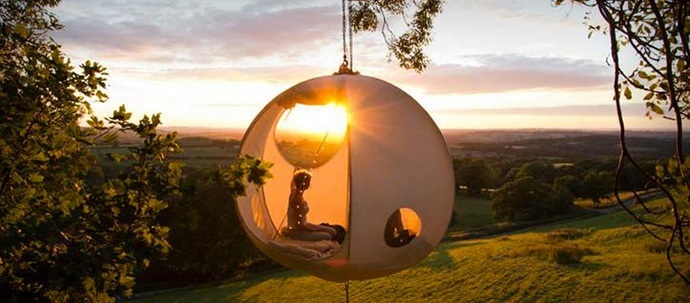 Ethical travel insurance
We believe we should tread lightly when we travel. It's the reason that every travel insurance policy you buy from us helps fund campaigning for sustainable transport by our charity, the ETA Trust. Don't take our word for it – we have been voted Britain's most ethical insurance company by The Good Shopping Guide.
Generous cover for medical expenses, baggage, lost passports, personal accident and delayed or cancelled journeys with an excess of only £50
Rated by Ethical Consumer as a Best Buy. We are 100% carbon neutral
Our emergency helpline based in Britain is on standby to help you 24/7
Get a quote for ETA travel insurance